Loot Crate September 2015 Theme: Summon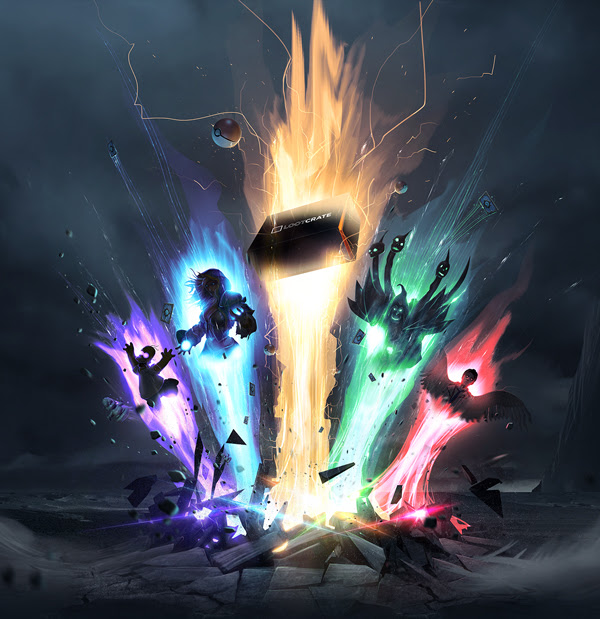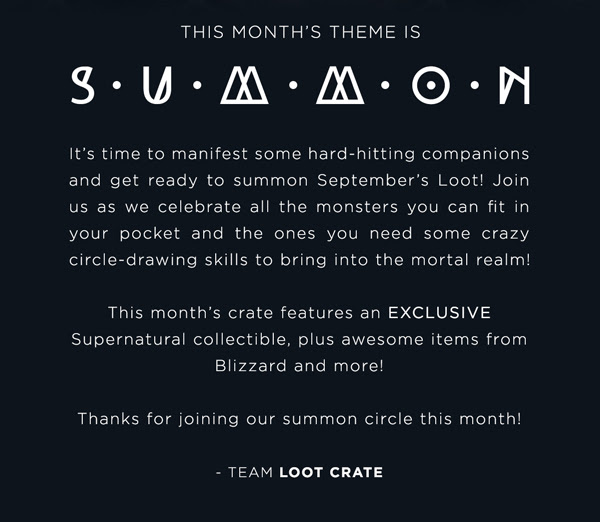 I haven't received my Loot Crate for August but I'm sure it's in the mail. Loot Crate has released the new theme for next month and it's Summon. From the picture it looks like some Pokemon, Hearthstone and Simpsons items. Not sure what they mean by "Supernatural". I think it might mean the TV show or it could be a general term. Either way, it looks like an interesting theme and I hope they have some cool stuff this month.
If you want to sign up use this
link
, also use the promo code SAVE3 for $3 off any subscription. I also get credit towards more Loot Crates if you use the link. If you have any questions, leave a comment at the bottom.
Lift Heavy and Level Up!
Hello, my name is Nick and I'm from Guam. I'm an avid gamer and functional fitness exerciser. I'm not great at either but I do my best. I would describe myself as a huge nerd since I love most things you would find in typical nerd culture. I started doing CrossFit at CrossFit Gof Metgot in 2013 as a way to get my weight under control. I decided to change my exercise habits to lose that excess weight and be more fit. Hopefully my story inspires people to try out CrossFit.